Gold Letter Imprinting: The title can be imprinted on the spine or front of the cover. I have the following types of font available: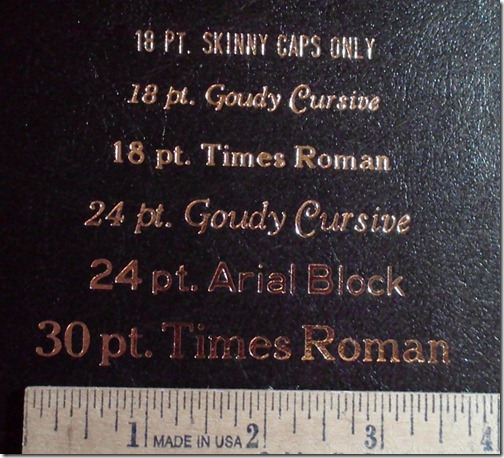 Price: $5.00 per setup. A setup will contain 3-4 lines depending on font size, in a 2 inch by 5½ inch area.
Foil is available in gold, silver, black, white, red, and brown. Other foil colors can be ordered by special request. Gold is the standard color unless a different color is specified.